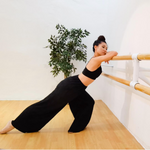 Frequently Asked Questions: How do I start dancing
Having some hesitations about dance? No worries! Here are the answers to some frequently asked questions regarding dance that may help put some of your doubts at ease.
Am I too old to start dancing?
Absolutely not! Whatever age you are, it is never too late to start dancing or to start a new genre of dance. Many studios in Singapore offer beginner classes at different age groups (child, teen and adult) or host open classes for new beginners with no age restrictions or requirements.
Do I need to be of a certain fitness level to dance?
No you don't. In fact, most people join or use dance as a means to improve their fitness. If you're looking for a fun new way to improve your physical fitness, dance provides a good platform that can help strengthen your body and train your stamina.
Is dancing expensive?
When you first join, there are many ways to help keep the costs of dancing low. Studios and Community Centres in Singapore often offer lesson packages for group classes, making it much more affordable to start. Some studios also have periodic offers for new students (such as a free additional course) that may make taking up dance easier on your wallet.
What should I wear to class?
Each individual style of dance will have its own dance wear, but if you're just starting out, all you need is comfortable clothes that you can move around in! In general, a t-shirt and pair of leggings is all you need to get started. If some other form of clothing is required, your teacher/studio will let you know the necessary details.
Do I need to get special shoes?
Similar to dancewear, each dance style will have its own shoe requirements. But you don't need to be concerned with this when you first start out. Most studios will be fine if you choose to dance barefoot/with socks, or just with a comfortable pair of exercise shoes that you own.
What if I don't like performing?
Dance doesn't have to be about performing if you don't want it to be. At its core, dance is about self-expression, which means that you decide what it means to you. Some people enjoy the more technical side of dance and use repetitive exercises to help refocus. Others prefer high tempo movements because to them, dance is an exercise form that helps them keep fit. Everyone dances for a different reason, and performing does not have to be yours.
I'm self-conscious – what should I do?
There are various online dance courses for beginners that you can do from the comfort of your own home! These courses are a great introduction to whichever dance style you're interested in. If you're afraid of not being able to keep up in class or do not want other people to watch you, you can use these online courses to learn at your own pace, and build up your confidence in your abilities.
Many studios also offer private lessons for beginners – while these may be more expensive, they also offer a more private and guided environment for you to learn. Dance instructors will tailor the lesson to your needs, and help you progress at a pace that is comfortable for you.
***
Still have some questions? Let us know! Drop us a comment or send us an email at enquiries@freemovementsg.com with your burning question(s), and we'll try our best to help provide you with an answer.